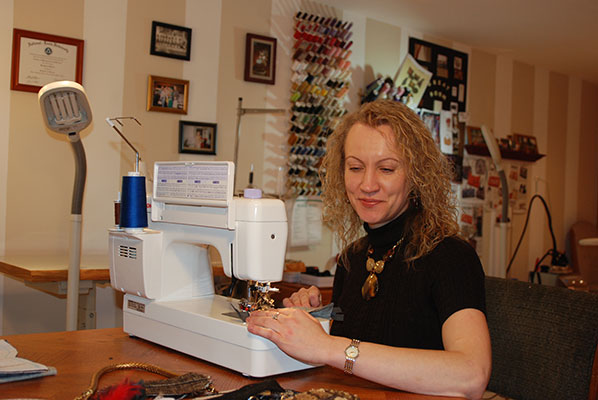 Fashion designer Kristina Giedra was born in Lithuania. For over 20 years her design and innovation has earned her a following in women's fashion. Kristina's vitality and free spirit is seen in her design work which is known for bringing glamour, an exciting flair to womens wear. She has lent her design expertise to custom projects for her exclusive clientele in custom fit apparel. In addition to clothing, the designer expanded her brand into other directions to include custom accessories, handbags, hats, and wedding wear.
Her foray into fashion began in Lithuania and then she moved to the US with big dreams of becoming a designer. In later years, when she moved to the United States, she launched her own boutique business doing custom fashion design and alterations. With her talent and success, she recently launched her own signature collection of evening wear, dresses and suits for women. Kristina Giedra lives in Bloomingdale, Illinois with her husband, and her son.
---
Contact Kristina's Fashion · 630.624.7397 · click to send email
---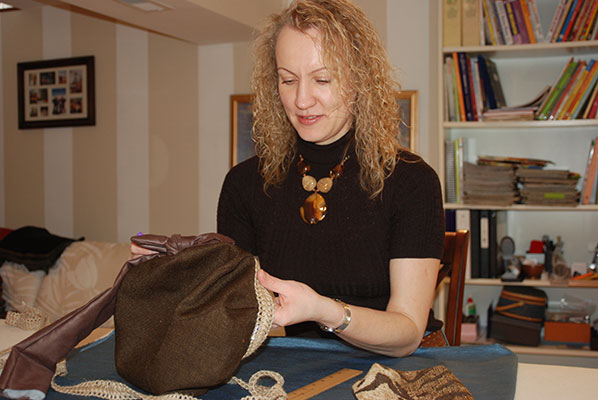 "Welcome to "Kristina's Fashion" which is truly your door to exciting new and unique design ideas created just for you.
For me as a designer, every day is an adventure full of events….. some of them exciting, some of them frustrating, but as long as my passion to create just for you is fulfilled, the day is always another great experience. My lifelong passion for creating different items has always been with me and that's why high-quality, workmanship, and dedication is the highest priority for me in every custom made order.
With valuable design industry experience in various capacities in stores such as "Marshall Fields", "Neiman Marcus", "Nordstrom", and ''Von Maur'', I gained intimate knowledge of customer needs in high-and couture garments and their production. Also, many years of working with my own clientele gave me perspective from a different angle as a creative designer.
Through my lifetime of education, including two bachelors' degrees in music and management, and over 20 years of experience in design, sewing, and alterations, I have found my passion for design that is highly reflected in my collection, that I hope you enjoy."
~ Kristina Giedra
---

---